THE LAW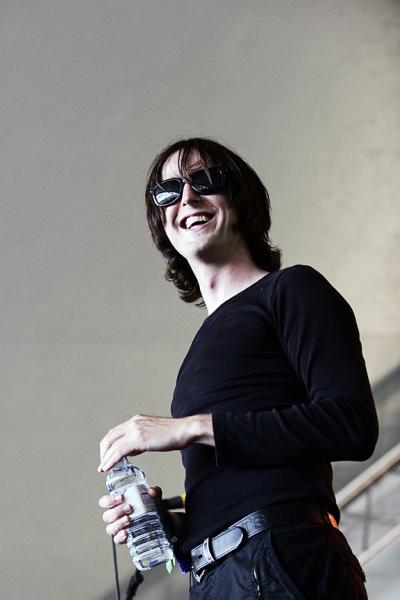 This Dundonian fourpiece are no newcomers to T in The Park or to performing here. This will be their third consecutive year doing shows at the festival but a lot has changed. Now the troublesome foursome have been groomed to Mission Impossible perfection by No Half Measures Management and are a new, improved beast of a machine – still as rock 'n' roll but operating on more cylinders. Early nights, showers, orange juice and smoked salmon canapés instead of a tin of Tennants and a…er…pick-me-upper.

Well, it got Radio 1's Edith Bowman's attention. The area of grass was empty five minutes ago and now a swarm of urgent bodies swarm towards the front, chanting 'Ooh ah up the Law! I said Ooh ah up the Law!' pressing against the barriers. The diminutive smock-clad Edith takes the stage to introduce one of the most important new bands in Scotland and she's right.
'Is anyone here from Dundee?' The roar of response tells her the band's hometown are here in full effect.

Marti, Stu, Steve and Si storm in with 'Hot Rod', a song written about a tragic pal. 'Oi, oi! Oi, Oi!' is sung back at them, letting any passersby know very clearly who's taken this stage. It's testament to how the band have upped their game that they start with a song which used to be their finale. Their songwriting has moved up several notches over the past two years. This is now followed by the rapturous rock blazer 'The Chase' and 'Local Boy Lost'. These are songs written within the past few months and to be included in their September released album, 'A Measure of Wealth.'

Next comes 'Velvet Morning' and 'Strings', perfectly performed and followed by newer songs 'Television Satellite' and their debut single to be released on Monday July 20th, 'Don't Stop Believe' – a song which the band must have tattooed on their hearts if their music is anything to go by. The crowd erupt and are disappointed by the short set, clamouring for more. And more they get. When Ladyhawke pulled out the following day, the Law are asked to take her place on the Red Bulls Futures stage. Band members have been doing singalongs in the Red 7 campsite all night and are told, on no sleep at 9am, their fortune. Nothing perturbs them: a new set, fresh performance with the inclusion of the stunning 'Man in the Moon' and a full tent. Do these guys ever stop playing songs?! Too much touring has taught them that's all they were born to do. No amount of canapes will change that.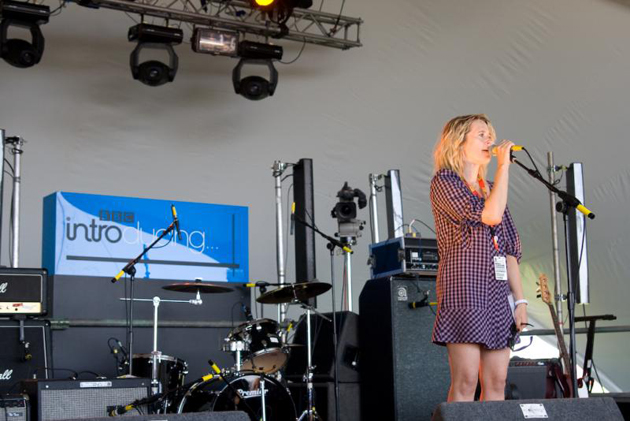 Radio 1's Edith Bowman introducing The Law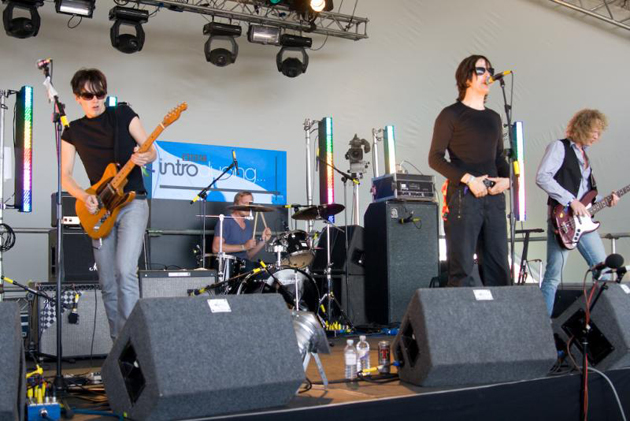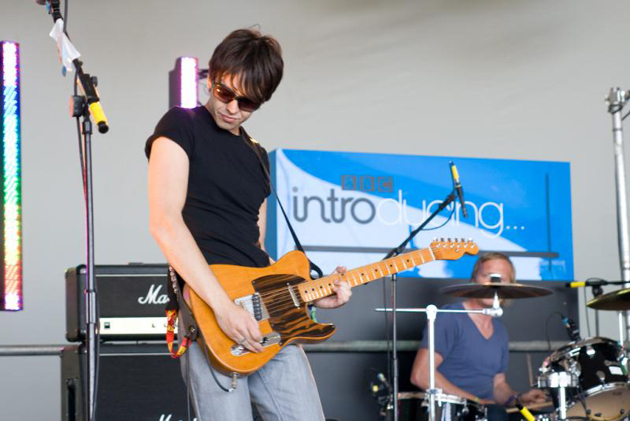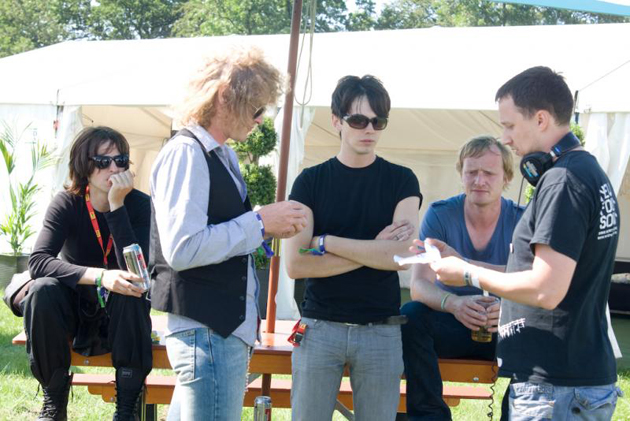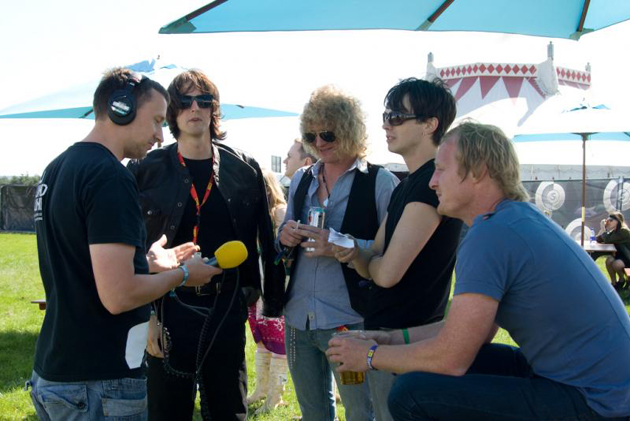 PHOTOS by Colin McQuillen of Two Thumbs Fresh photography www.twothumbsfresh.com
'Don't Stop Believe' single out Monday July 20th
'The Chase' single out 14th September
'A Measure of Wealth' album out September 28th
THE FOLLOWING pictures are by Fraser Stephen: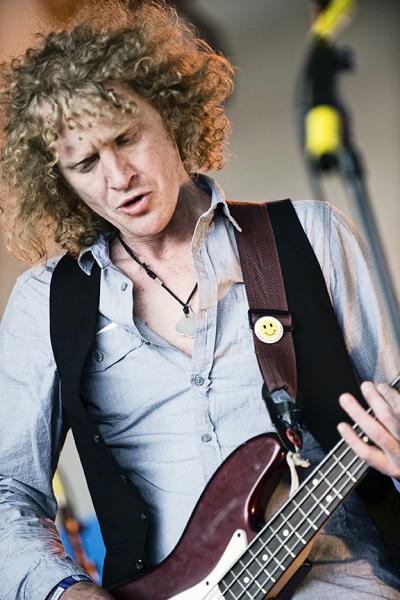 Si the bassist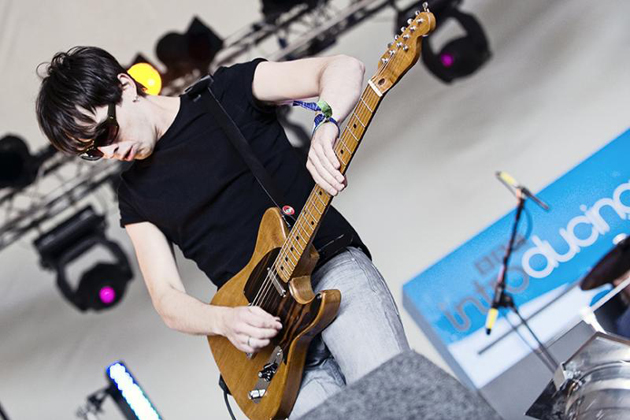 Stevie Anderson, lead guitar