'A REAL EDUCATION'
Chronicle 3 of The Real State and Death Row Records Chronicles Trilogy by Nina Bhadreshwar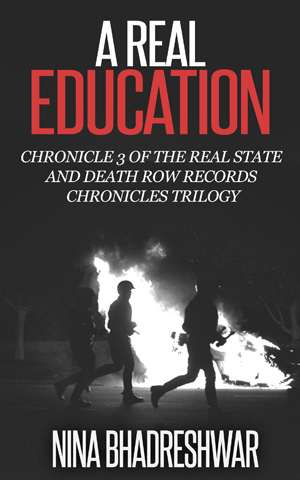 A Real Education' is the third and final chronicle in the series. It is the personal account of Real State journalist and Death Row Records employee, Nina Bhadreshwar, her life in South Central, Los Angeles from 1994, Tupac's correspondence, Interscope and Death Row Records plus the breakdown of the final whirlwind of 1996.
---
LAWTOWN AND THE LOCHKEEPER by Nina Bhadreshwar
A humorous tale of adventure and redemption set on the north east coast of Scotland.
The year is 2XXX, fifteen years before the end of the world, and Mak, the trusty Lochkeeper in a small volcanic coastal town in Scotland, has fallen in love. With a dodgy bird. Meaning he loses the plot - and the keys to the loch he manages where all the spoon spirits and bottled victims of society dwell. All havoc breaks loose to Moloch, the lead demon's, terror - as this will stop his rule and hasten in the new kingdom. Mak finds the ancient book to freedom, aided and abetted by a former spoon spirit, Jane. Moloch's only hope is to defeat Mak on his new mission now to redeem the lost spoon spirits.
---
BLACK LAKE FISHING Part 1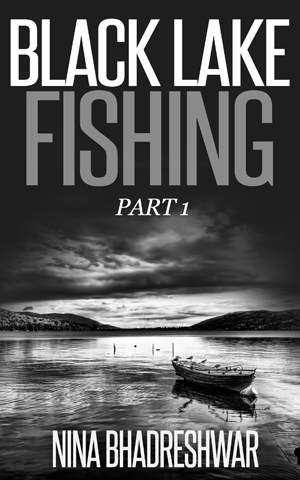 A dark historical thriller set between the two World Wars in a small market town in Wisconsin, USA, Paris and Rome. This serialised novel focuses on one girl, Thorn Roberts, raised by a childless couple on a homestead off Black Lake with exceptional ability - and a mysterious past. After surviving a near drowning by the Wolf Man, she is sent by her fearful parents to school in North Carolina where she is intensely tutored by a M. Lafayette. Despite her denial, she is driven by a need to find her history while being manipulated by Mussolini's advisor who will go to any lengths to prevent that from happening. This abandoned orphan grows into a young woman who becomes the central piece in the critical game of chess between fascism and freedom. But all Thorn wants to know is will she ever get home?
---
BLACK LAKE FISHING Part 2
Unreleased.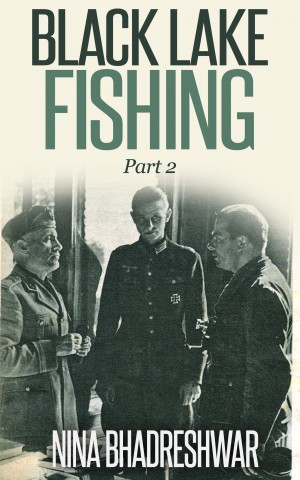 ---
'THE BIRTH OF THE REAL STATE'
CHRONICLE 2 OF THE REAL STATE AND DEATH ROW RECORDS CHRONICLES TRILOGY
by Nina Bhadreshwar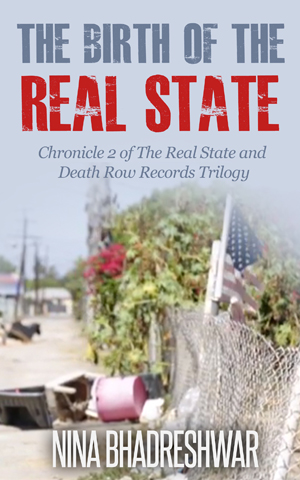 ---
'NICE GIRLS DON'T SPEAK'
CHRONICLE 1 OF THE REAL STATE AND DEATH ROW RECORDS CHRONICLES TRILOGY
by Nina Bhadreshwar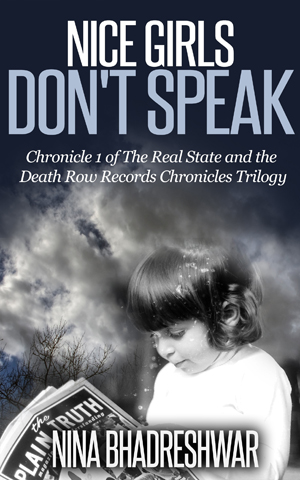 ---
THE EXOTIC ADVENTURES OF HORACE THE CAT
by Nina Bhadreshwar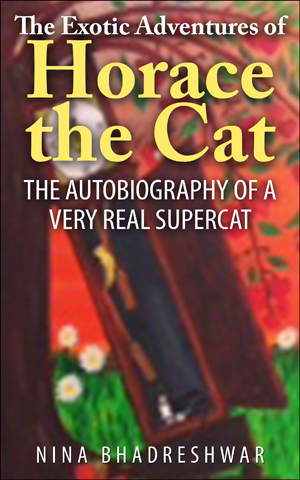 ---
LAWTOWN AND THE LOCHKEEPER
Nina Bhadreshwar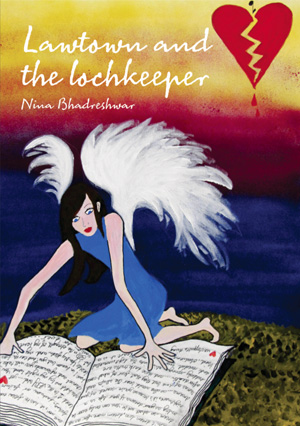 £8.00 Including postage and package
---
HOW TO SURVIVE PUBERTY AT 25
Nina Bhadreshwar
£15.00 + £3.00 to UK Postage & Package - £9 if to the USA, £12 to Australia
---
---