ALL PHOTOS by Daisy Dundee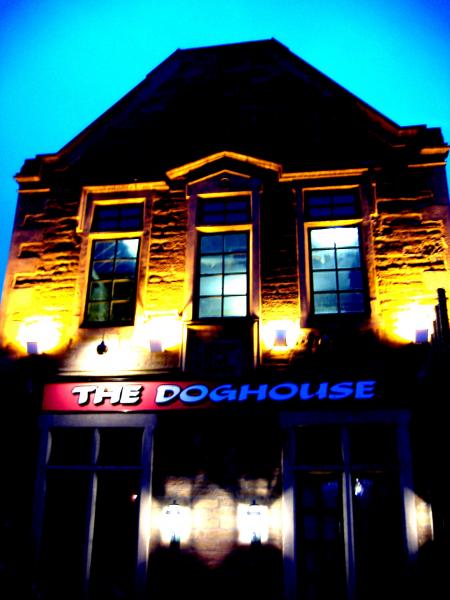 The Doghouse, the former schoolhouse and resurrected old rocker's pub, synonomous with all things dishevelled, amazing, musical and extraordinary in Dundee, finally closed its doors to the public on Sunday 9th August 2009. It had had a torrid affair with authority which finally saw it being sold and handed over to new owners.
Most 11-16 year olds are finally massively proud to be from Dundee thanks to the high profile and success of The View and the wake of other original talented bands like Luva Anna, The Law, Peg and the Bouffants, The Twist et al. The 14+ following has surged and local interest has shown no sign of waning in the light of the credit crunch. In fact, the opposite seems to be true.

But what really is all the fuss about?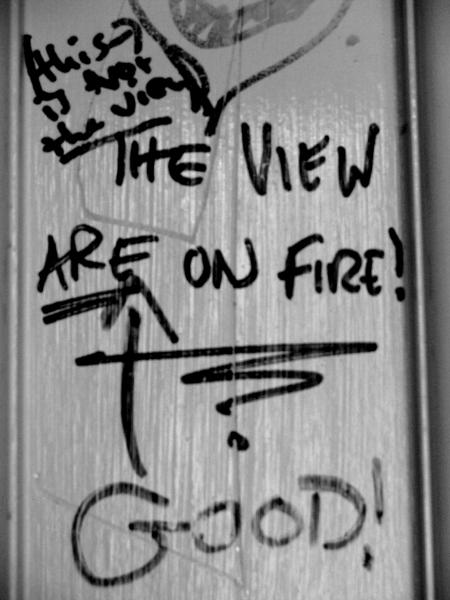 'The Holding company owned The Doghouse (then called the Daisy Chain). Having been an Irish pub with a lot of sectarian riots then a heavy rockers' pub, it had finally fallen into decay, ruin with no clientele and with appalling standards of hygiene.

'It had been run into the ground,' states Sarah Hill, the Doghouse's Big Mama (except she is minute with pigtails) and the woman behind the dream. 'I was asked to look after the bar while Punch, the brewers, got the tenure. In October 2004, I got the keys and in November 2005, I got the lease. In 2007, the 350 capacity Doghouse won the best live music venue in Scotland award from SLT (the Scottish Licencing Trade).

It took me and three pals three months to clean it up. It was an absolute mess. In December 2004, we finally opened the doors.

It then took ages to build up the clientele. I got all my friends in. There was no internet or phone so all I could do was make these dodgy graphic dog flyers. I was trying to get bands in. I'd grown up in Dundee and was used to the usual cover bands which you'd have to pay £250 for while people, including my own pals, were making their own music but there was no venue for them to play in. So, on the flyers I wrote: 'Please come and see me if you're in a band and want to play.'

The View (fresh from their first rehearsal space and namesake, The Bayview pub) came to see Sarah in 2005.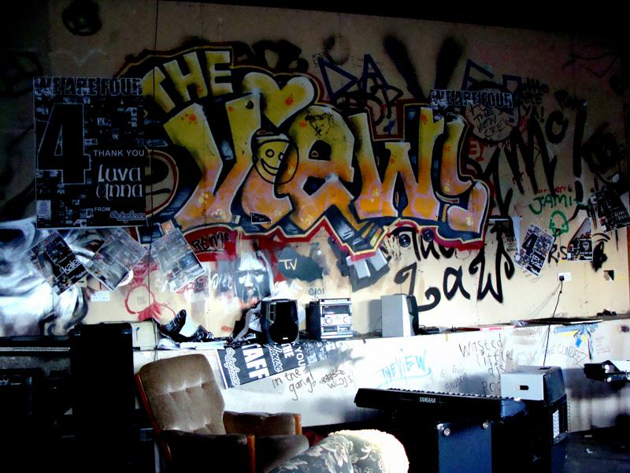 'They said they needed some space to practice so I gave them the rehearsal room upstairs. They painted all the hallway white, leaving white footprints everywhere. They lived in that one room all year – brought a couch in, a little fridge and a TV and Playstation. They were rehearsing all day and night. It would have been twenty four hours if we'd let them. They made their first demo here, the one that got them signed.

They brought their pals down; they're all twenty two, twenty three now but back then, they were just eighteen/nineteen and younger. We've always had a very young crowd because it was the one pub they felt safe in when they could scream: 'Yay! We're eighteen! We can finally drink and go to the Doghouse!' But we've always looked after them. Young girls on their own without a jacket, lads stranded…

'I don't care what people say; I know your age doesn't state your passion or involvement in music. So the young people started to make The Doghouse their regular. For many, it started to feel like it was their home. At times, it felt more like a youth drop-in-centre or community centre. They'd come in, pick up a guitar or make a cup of tea or coffee, free of charge.

Now we have the Dave? boys – it's a different generation. When I first started, I'd be a teenager. All we'd be offered were cover bands. I know there were wee bands out there playing in garages and bedrooms. I couldn't understand why folk paid £250 for a band to play other people's stuff when there were other bands writing their own material.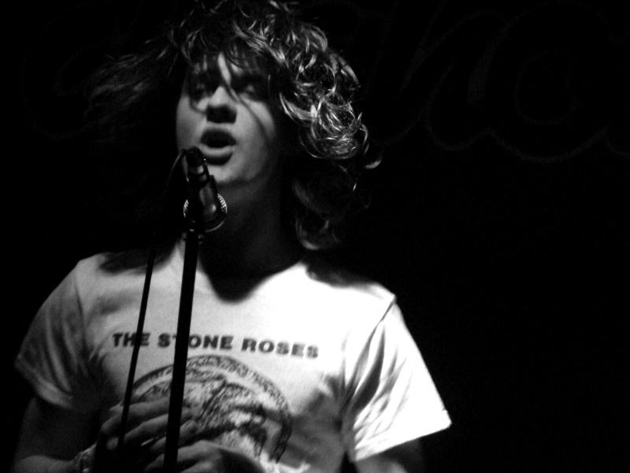 (Ryan Souttar - lead singer, The Twist)
So we started getting in bands for the 18+. We would give them a case of beer and give them a guestlist to make them feel a wee bit special. That gave us a name. They felt they had already made it.

Business has always been more difficult for me as I didn't have the experience. I totally made it up as we went along. But, then again, that's what made us really individual.

Jonathan Dawson was first just a barman. But I found out that he was quite good with the bands. He progressed into that area. He took off in leaps and bounds. Since The Doghouse closed, he's upped his ante. It was, in a way, good for him, got him to do other things, try different strategies. We're a good team. I've always given my staff their own space. I've got fifteen staff and have found out what each of their strengths and talents are.

Over the past four years, there's been an explosion of the music scene. Last year was the first year we officially made a profit. But I've always been struggling, juggling. The Holding Company just paid me a commission – not a wage. I was living at my dad's on a camp bed during all that time!

The Doghouse was closed because I got my times and dates wrong. I paid my business rates into the wrong year – last year's account instead of o the present year. There was a total lack of communication. I thought I was declared bankrupt on the 10th March 2009 but, in actual fact, it was 21st January when the court declared me bankrupt but I never heard that. I received no communication. I'd always been struggling but never said anything as I didn't want to risk losing the pub.

They actually took me to court for £4,000. I'd just paid my VAT return the day before.

They closed me down. I got my letter in the morning of the 10th March. I came down, went to speak to Mark Harris, the manager. We had an argument and then later he called to tell me they'd closed the pub down. I was gutted. I'd worked my ass off for four and a half years, taking no wage for most of it.

I felt so bad as the staff and bands worked so hard. It felt like I was letting everyone down. I just went home and cried.

Then I started fighting and worked towards raising the pieces. But I was up against it: the Licence people, the Head of Finance, David Dorwood (who ended up being just great). I spoke to all these people. Blackadders, the solicitors and estate agents, were acting on our behalf free of charge. They advised me that the bankruptcy was the best route. The worst week was the third one: it was so hard and I just felt like giving up. 'Why am I even bothering?' was all I could think.

But I got through it and we got a plan of action together. How were we going to get The Doghouse open again?

I went into discussions with Punch, the brewers who owned the building, the licence police etc. We decided it would be best if Connie took over the lease and the licence for a year til my bankruptcy was over. Myself and her would eventually have a joint business venture. It would help her build up a CV too.

We literally got the licence through 4.30pm Thursday, bought the alcohol at 3.30pm Friday and The Smiths Indeed had kept their slot on, without even knowing for sure we'd be open, for Friday night. But it was all really tight! Credit to the Smiths Indeed for sticking in there!

I feel more confident now that Connie is in charge of the money. We are finally able to start from where a normal business was. Now we're there.

We're teaming up on different things. Before we used to give bands guestlists, riders, money but we were leaving ourselves out of pocket. A lot of bands would come, drink the rider and not bring any crowd. We're changing all that. We're going on each band and what they do. We do all the promotion. Nobody works as hard for the bands as we do.

There were folk on a permanent guestlist but we can't run like that. It took six weeks: two weeks of fighting, three weeks of bringing Punch round to my idea and the fundraising.

The fundraisers were put on by me and my guys. It was a shame The Whitehall Theatre had such a poor turnout as it was an excellent gig. I understand how people waited off for The View and The View were a massive reason why the Doghouse took off in the first place. Still, I was slightly overwhelmed on the night. It was a piece of history. It was everything: the band (even Kyle held it together!), the young people: Stephen O'Neill, Jonathan, my staff, all the kids who pulled it together, the staff who took part. After costs, the fundraising brought us in £9,000 – just what we needed to get The Doghouse up off its feet again.
My plans for the future are to bring food on the premises, food you can eat while listening to bands, to have recording, rehearsal and production on site so you can make a tune upstairs, come down and play it live. Bands to learn from other bands.'
Unfortunately, these plans were not to be fulfilled at the old venue. The final two weeks of the old Doghouse saw every band and their mother trying to get a last slot in. the final night saw, rightfully so, the three bands play who had really built up the Doghouse from scratch: Luva Anna, The Law and The View. The place was mobbed and heaving with sadness and excitement. There wasn't one bad vibe in the air. Saturday saw Dave? and Lefty and Friends get up and claim the musicality and freedom The Doghouse represented for so many.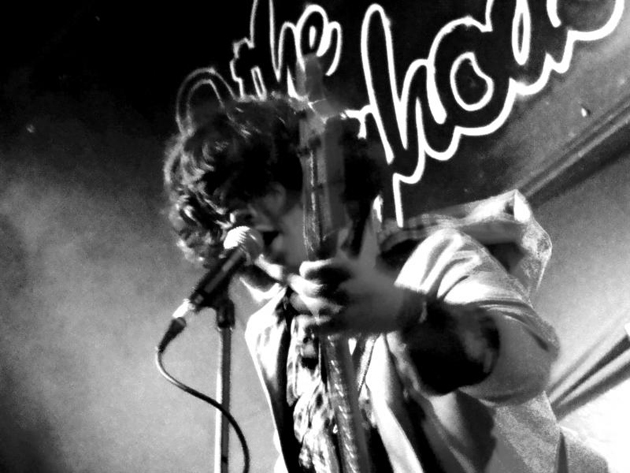 (Kyle Falconer of The View plays a private Hogmanay gig at The Doghouse 2008)
The old battered building was not just a live music venue; it was a community, a place where friendships were forged, bridges crossed and dreams made real. Idle talk over a drink would more often than not end up as something more concrete. It just had a different energy to any other place in the country. Only time will tell whether this will outlast the bricks and mortar which contained it.
So watch this space....and keep Friday 18th September cleared in your diary.
Inside The Doghouse


In the week that legendary music venue The Doghouse closed its doors forever, local live music photographer Daisy Dundee was given exclusive access behind the scenes.

A friend and supporter of the Dog during its sad demise, Daisy was keen to commit the backstage area, a graffiti-strewn homage to both local and visiting bands, to celluloid forever before it was too late.

Already painted over three times, Daisy shot every square metre of the most recent, and final, band graffiti that covered the lurid orange walls upstairs in the venue where performing bands made their mark. The results read like a 'who's who' of the finest acts to grace The Doghouse stage, while the practice area evokes the spirit of Dundee's past, present and musical future.


DAISY'S TAKE OF THE DOGHOUSE - BACKSTAGE AND BEYOND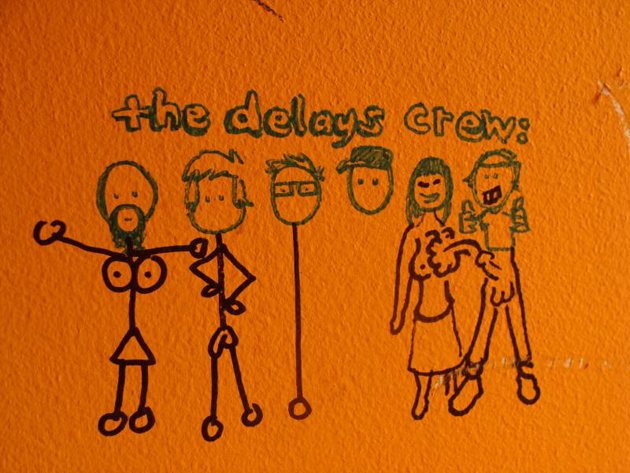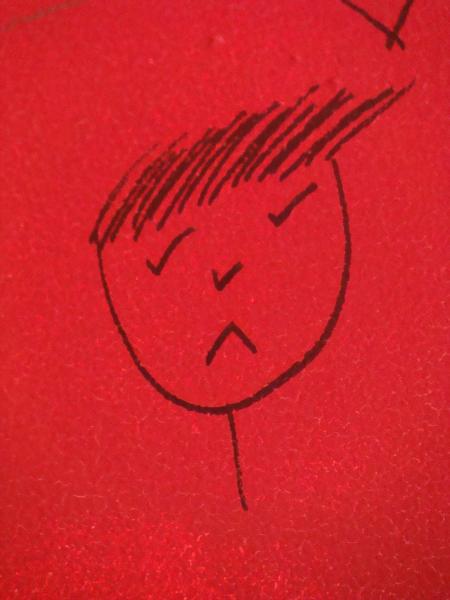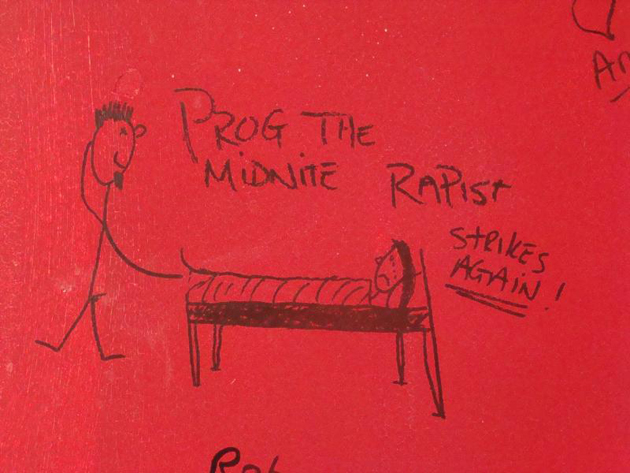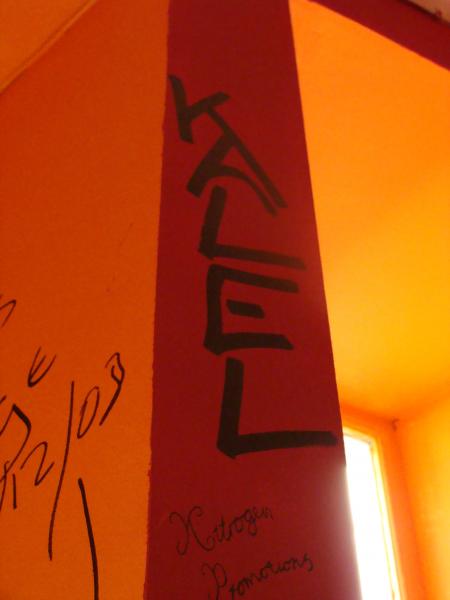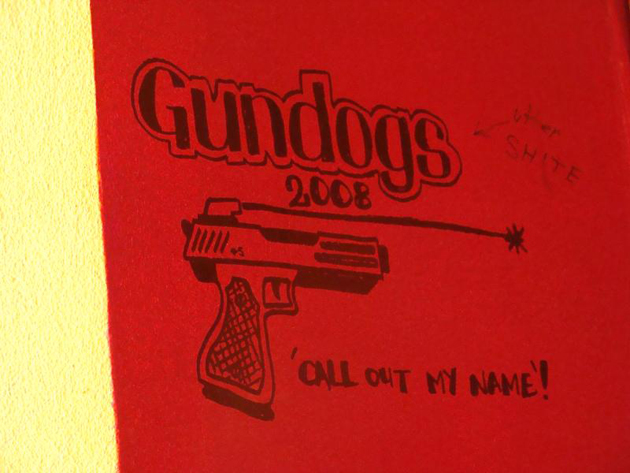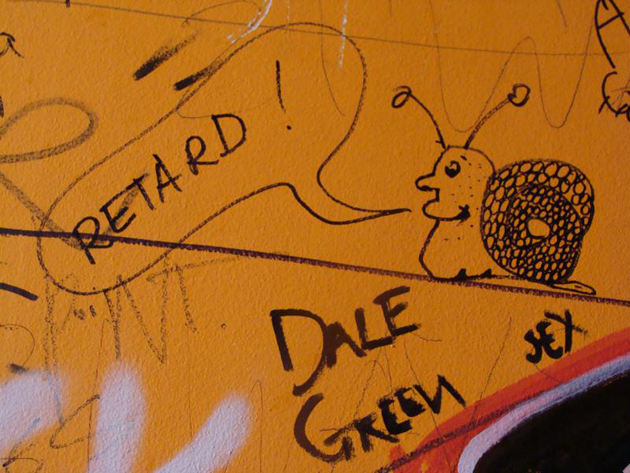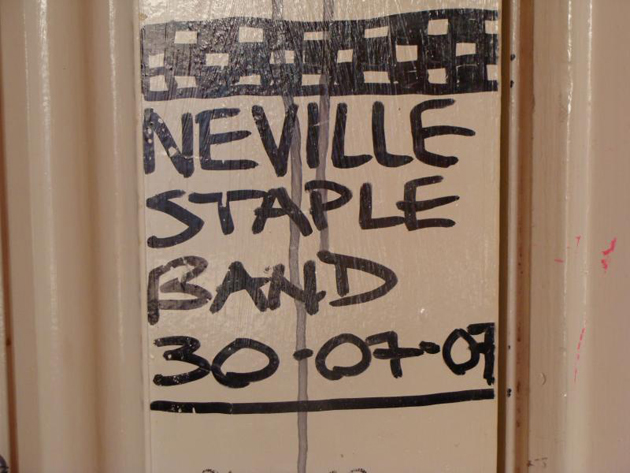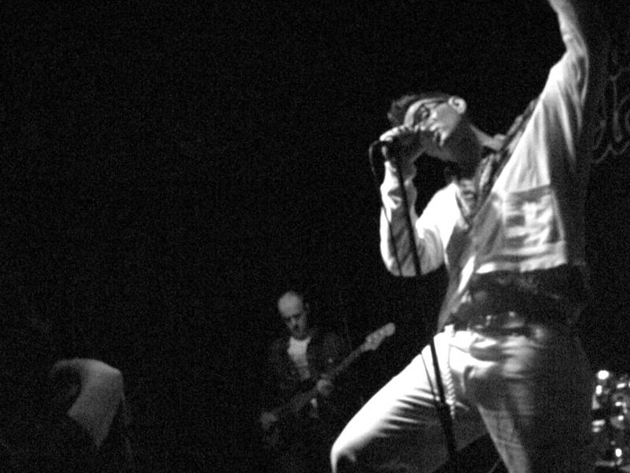 The Smiths Indeed
Stevie Anderson of Lefty and Friends on the final night of the Doghouse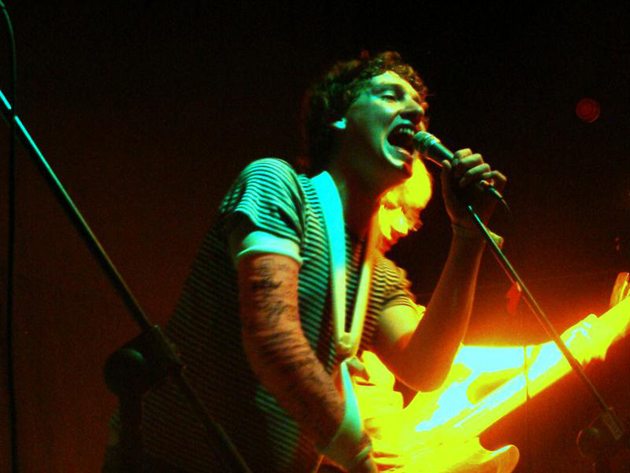 Dave? - final night of The Doghouse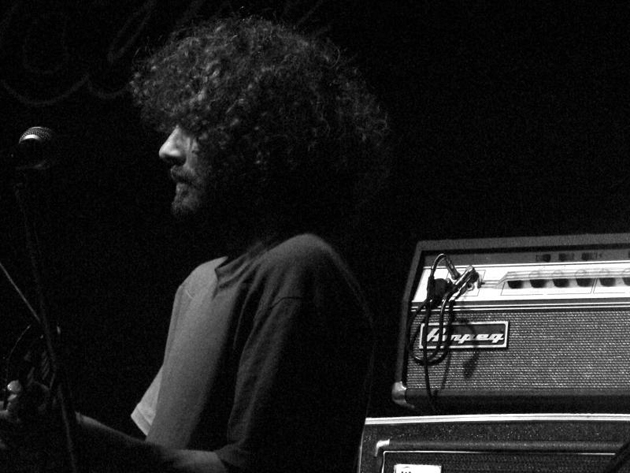 Robbie from Luva Anna - Friday 7th August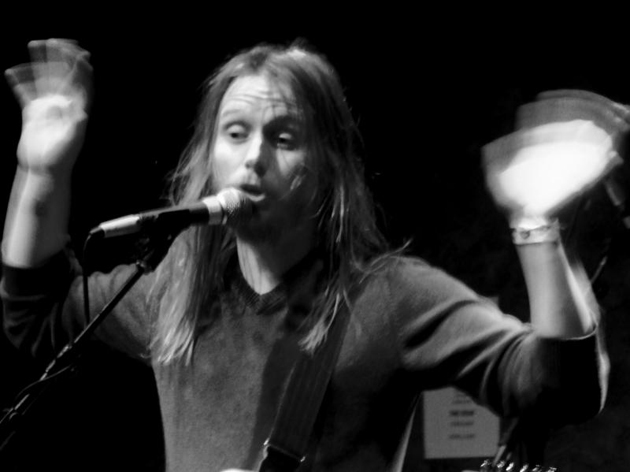 Dave Webster, lead singer from Luva Anna - the band which played The Doghouse the most from start to finish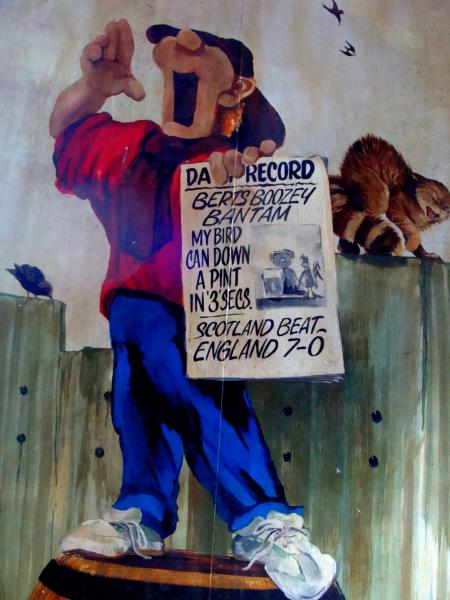 Typical banter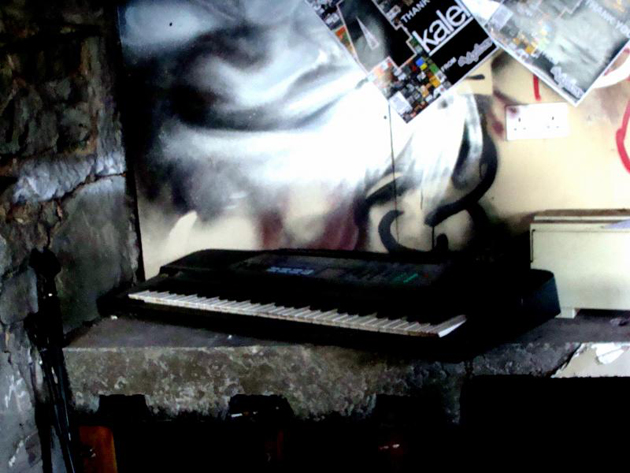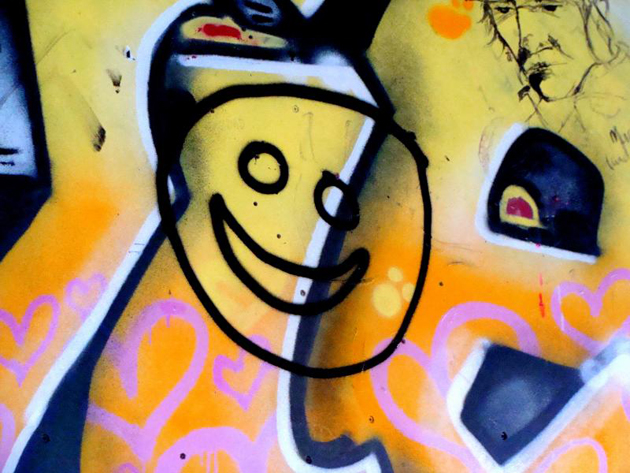 McPhailian times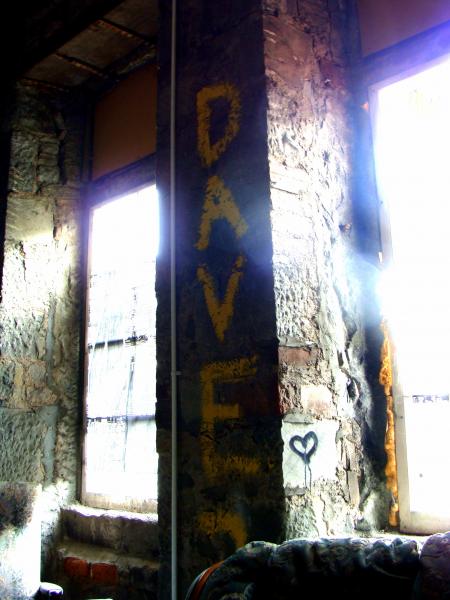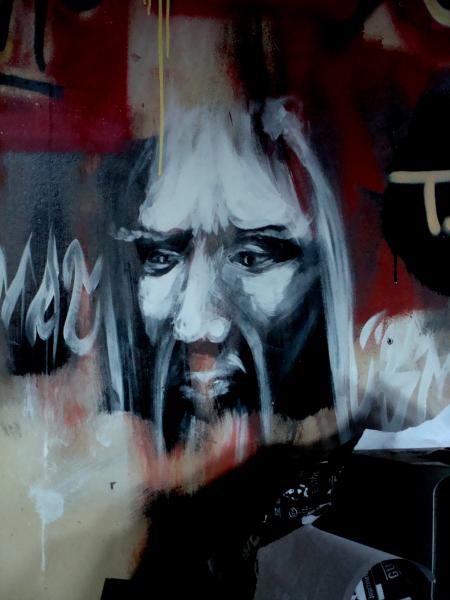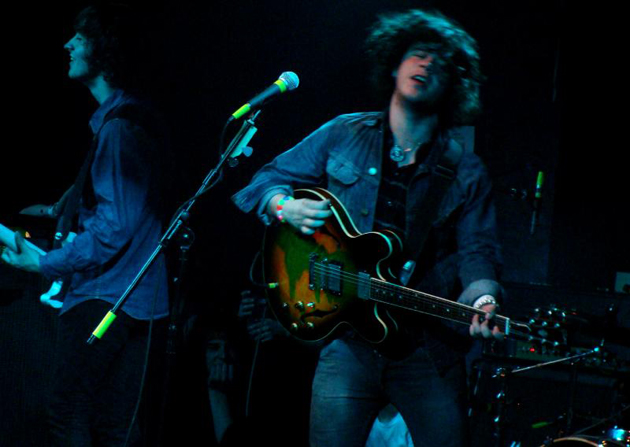 Kyle and Pete - during their headlining Doghouse fundraiser gig at Fat Sam's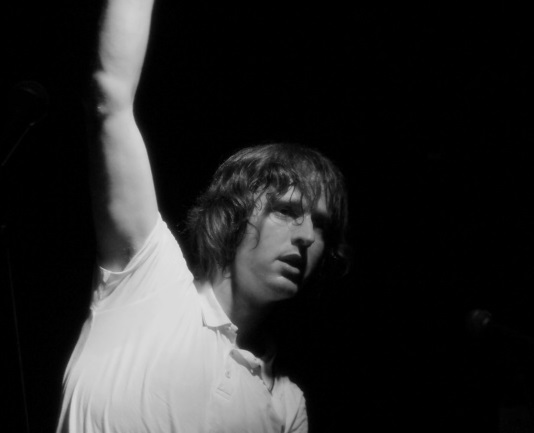 Stuart Purvey - the launch of their first single in July 2009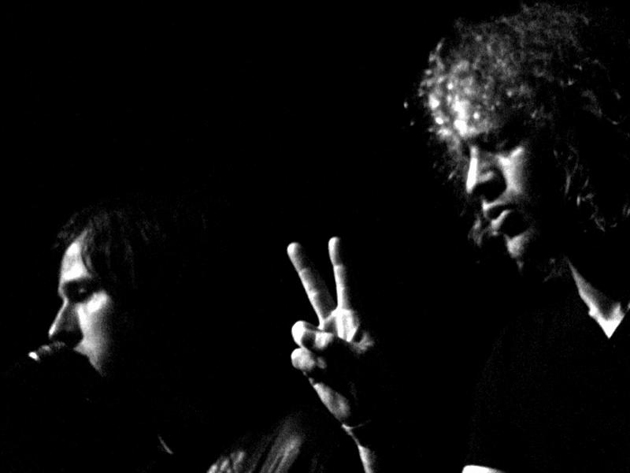 Stu and Si - The Law playing a Doghouse fundraiser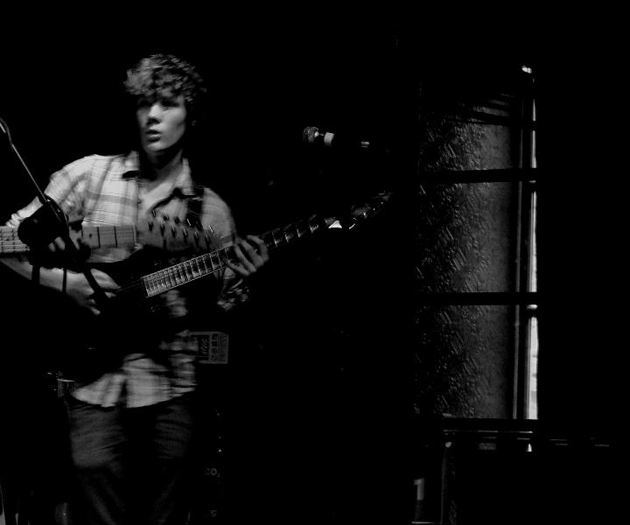 The Non-Descripts - new Dundonian band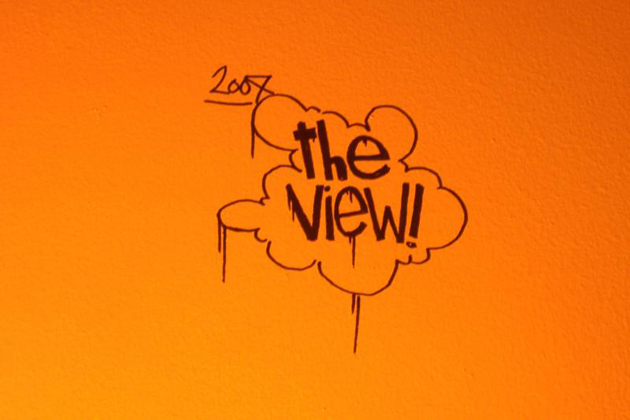 What's all the fuss about?
All photos (C) Daisy Dundee - see below
Described as 'cool as fuck' by fast-rising Dundee band The Law, and 'a most outstanding photographer', by Falkirk's finest The Ray Summers, Daisy Dundee is a live music photographer based in the East of Scotland. Victims past and present include major acts such as Morrissey, The Raconteurs, Peter Doherty, Dirty Pretty Things, Paul Weller, Kings of Leon, Nick Cave & The Bad Seeds, Goldfrapp, The Von Bondies and the Yeah Yeah Yeahs. Closer to home, Daisy regularly captures local heroes The View, The Law, Luva Anna, Dave?, Descartes and The Twist onstage. Her shots have featured in the national and regional UK press including The Times, The Independent and The Sun, and on STV, the BBC and the Daily Mail online.



View more of Daisy's work on http://www.myspace.com/daisydundee . Contact her on daisydundee@hotmail.com



* Keep updated on news of the new Doghouse opening on 18 September at http://www.myspace.com/dundeedoghouse