2014 - How my body fell apart ...and what brought it back together!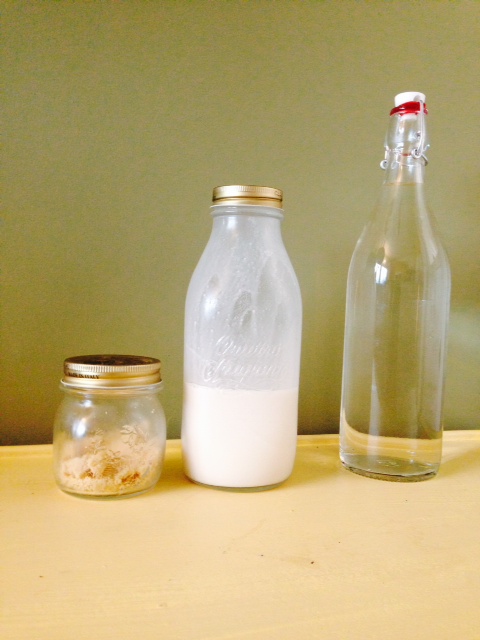 Unable to even move from my bed, I relied on the words and thoughts that had sustained me over the years. I have read near to a thousand books, without exaggeration, interviewed some of the brightest and best artists of my generation and been a correspondent with a legend yet the only words that gave me real deep down strength and comfort during those dark, fever-filled, lonely months of nothing were not from them.
No, they were from the book I rejected as a teenager – the Bible. Real simple phrases, words I could call out and cling to, the only words that could grant me calm sleep when my fears, fever, gut and coughing were cutting me to pieces. Words that held me, embraced me, nourished and restored me – in the deepest, most visceral way I have ever known. Oh yeah, I have known spiritually their potency for many years but this was the first time I realised 'Man does not live on bread alone but on every word of God.'
Psalm 56 v 2-3 'I cry out to God most High, to God who will fulfil His purpose for me. He will send help from heaven to save me, rescuing me from those who are out to get me. My God will send forth his unfailing love and faithfulness.' And Psalm 27 v 7 'Listen to my pleading, O Lord. Be merciful and answer me! My heart has HEARD you say 'Come and talk with me.' And my heart responds, 'Lord, I am coming.'
'Do not hide yourself from me. Do not reject your servant in anger. You have always been my helper. Don't leave me now! Don't abandon me, O God of my salvation! Even if my father and mother abandon me, the Lord will HOLD ME CLOSE.'
I hear him say in my head to plant GOOD SEEDS and that He will make them grow, to not worry about HOW but to concern myself with WHAT, to choose HIS words and promises – not others.
Hosea 10 v. 12 'Plant the good seeds of righteousness and you will harvest a CROP OF MY LOVE. Plow up the hard ground of your hearts, for now is the time to seek the Lord, that he may come and shower righteousness upon you.'
To plow up my hard heart. Even when my health, my skills, my career was decimated, my heart was still hard and steady on what IT wanted. It was a long way from health.
On my worst night in June 2014, when I couldn't breathe and my bed was drenched, I made a vow that if I ever got well enough to read and write again, I would share explicitly with others what had truly revived me. I would also remember how I craved another living creature just to sit with me while I suffered and I would seek to do the same to those suffering as I felt God's living presence while alone. I didn't think I would ever thrive again. At best, I expected to be a chronic invalid. I thought this was it. I gave all my stuff away. My hope of returning to LA disappeared like a mirage, forgotten in the wreck of the health I had taken for granted. All my skills, experience and talents had evaporated with it.
One day indeed I shall disappear, my flesh will return to clay and dust and my spirit return to the God who lent me breath but, while I can be alive on this planet and have a body to express this new love, I will daily share these portions of Superfoods with you. He who is the molecule changer, who raised the dead, spat on mud and healed the blind and deaf with his saliva, He who could turn into thousands five loaves and two fish alone by a thought and a faith so mighty, He who can create (and remake) the scientific concepts which govern us, He who can walk on water, He who claimed to be Living Water (better than alkaline), to be Living Bread (more potent than manna, chia, baobab and psyllium husks), who claimed to be the Living Word (more catalytic than the best inspirational motivational wisest speaker/author/artist) – His word will remain forever the LAST word and is the true elixir to living life to the full. He is indeed the 'author of Life'. This man was either mad, an historical myth of no factual actual basis, a pernicious liar or the real thing.
Jesus didn't write a best-selling book, an album, cure cancer, own an empire; He IS the book, He IS the song, He IS the empire. When He gave Himself up, entirely, he didn't have a bean of a legacy. He surrendered Himself for our sins. He had twelve followers, most of them were illiterate thugs or prostitutes or mad women. The one politically correct, smart business one turned out to be a traitor. He could barely have got verified on Twitter. Yet what He was, what He did was enough for the Living God. And if it was enough for God, it's surely enough for me. It's more than enough to cover my health and wealth fears, my past, my problems, the world's problems. It is enough. That is all I need. There is nothing else I can do to get more love – except believe it is for me. To know I am loved that much – despite myself and for no reason except He is love.
Just like any other Superfood, you can reject it. It may be too expensive, you may not have the time, you may prefer something more palatable, coffee, cake, pizza, regular stuff or something you can make yourself, something more radical without the mould of religion. There is no mould on God's Word though.
But I want the real stuff. I want to know, before I die, that I have found real life. And the only thing left to do is to love as I have been loved.